Tired of the complexity, cost and general confusion associated with your current trial prep software?
Legal Radius delivers an easy, cost-effective solution that gives law firms the best-in-class usability, powerful collaboration and licensing flexibility they need to reduce legal tech costs, while still giving trial teams the fastest and easiest way to review video depositions, prepare designations for trial, and exchange information with opposing counsel.
Easy to use on day one!
Legal Radius was designed and built by litigation experts with a passionate focus on keeping the software "right-sized" for busy trial teams. Review, annotate and share work transcripts, associated video clips and designations with the trial team and conduct powerful, accurate search - all within an intuitive, efficient interface. We've made the critical features easy to use and eliminated the feature bloat so common in other applications. You will soon understand why our users say "Legal Radius is easy to use on day one.".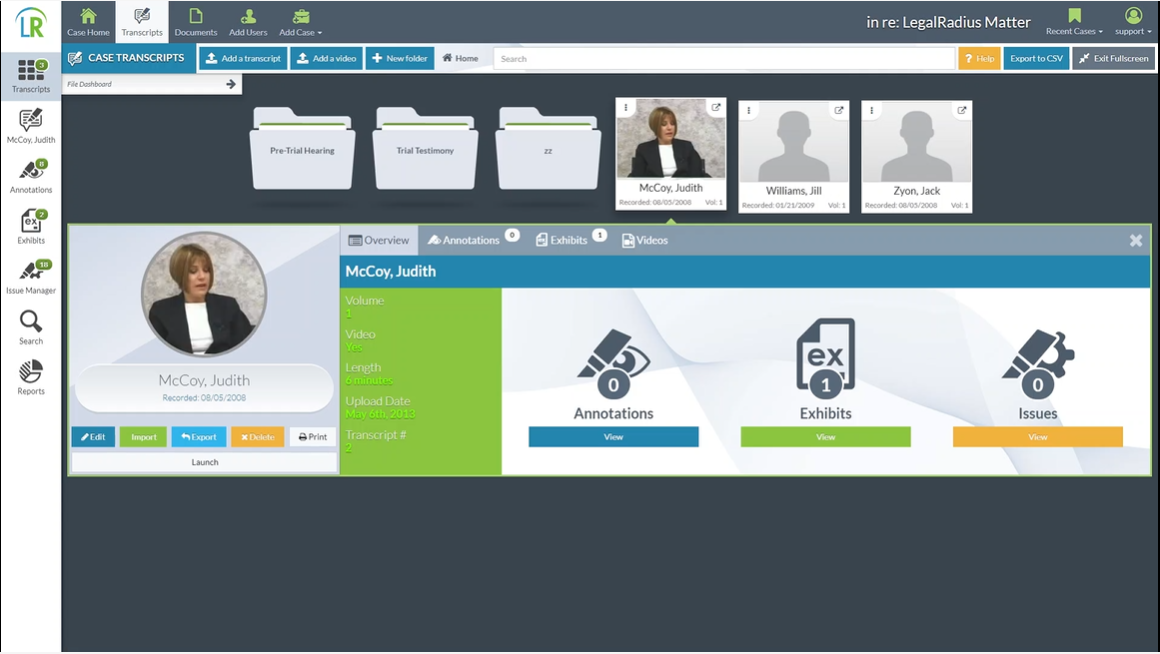 Effortless, real-time collaboration for remote teams
Remote collaboration during trial prep is not just a "nice to have" it's essential. Legal Radius users can access work product, transcripts, deposition videos and case documents anytime, anywhere without worrying about security. Data and material are encrypted and stored in a secure, virtual private cloud environment. And with support for Single Sign-On (SSO) you can be sure people accessing the system have been properly authenticated.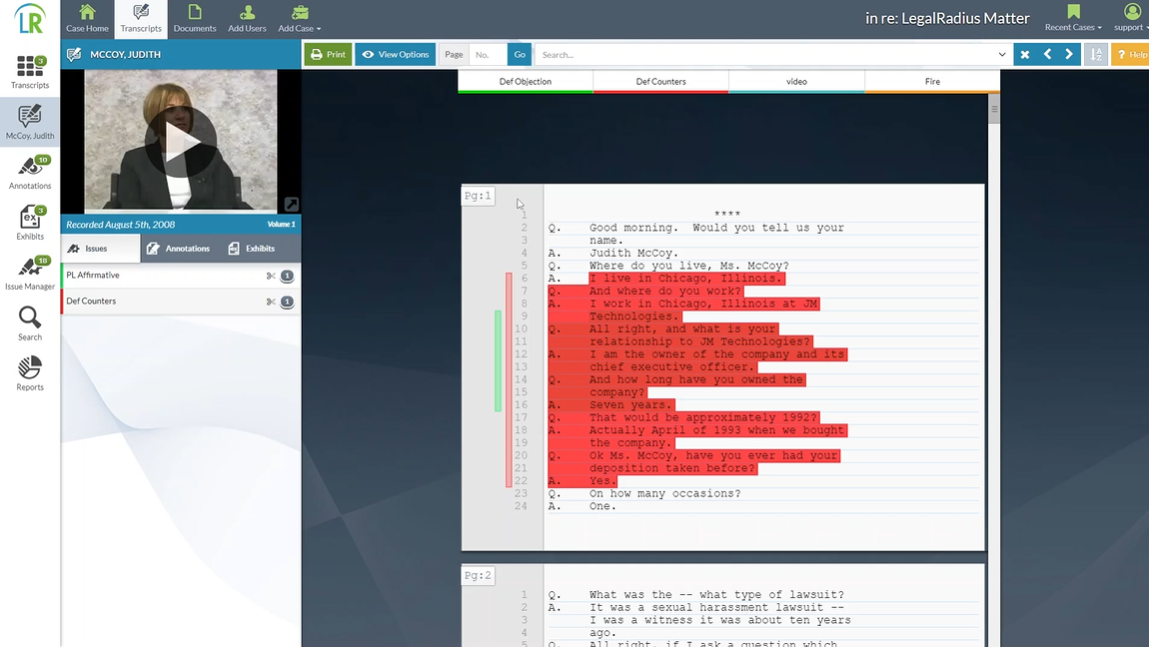 Firm-wide deployment means consistent results for all trial teams.
Law firms can provide a consistent, best-in-class trial prep experience for all their litigation teams by standardizing on Legal Radius. Firm-wide deployment reduces training, licensing and support costs and allows attorneys to focus on case strategy and courtroom presentations – not struggling with inferior solutions. The CFO will also appreciate the reduction in costs and complexity as the firm no longer has to manage invoices for multiple vendors for individual cases.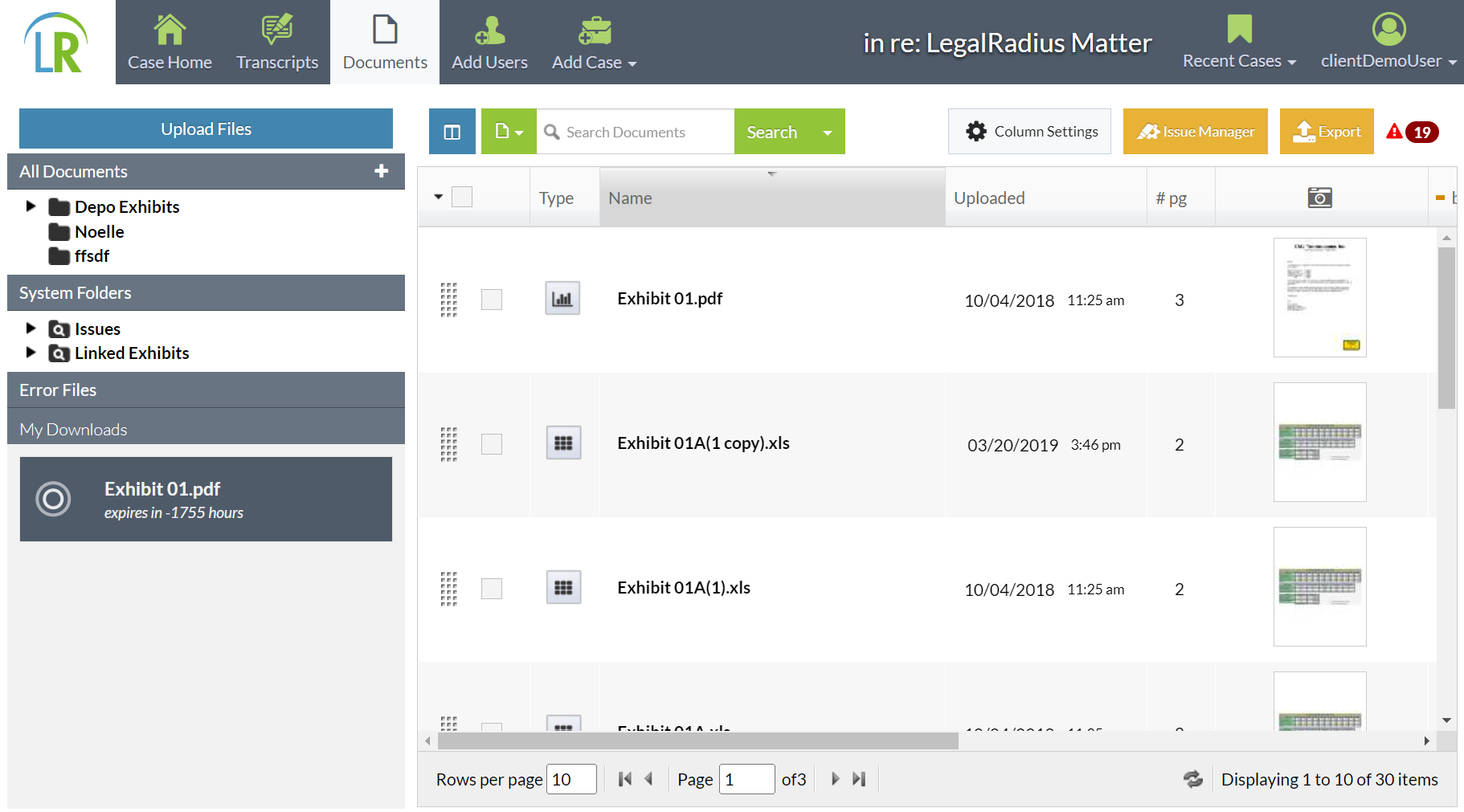 The power your firm needs - the user experience your litigation team deserves.
The biggest innovation your firm can make this year is to invest in right-sized software for your lawyers and litigation support teams.